Electronic panel for municipal offices
Today, the company Obec24 surprised our editorial office with a new product that ensures electronic communication between municipal authorities and the citizens of the municipality. The product replaces old official boards, which were often confusing and administratively demanding with a simple version of a kind of "vertical television", which is equipped with an application that transmits electronic messages into an interactive version.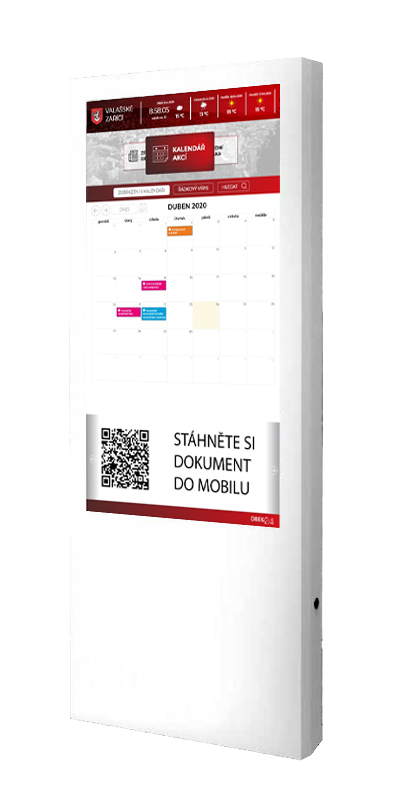 The digital official board from Obec24 can enliven both the interior and the exterior and is available in both mobile and fixed versions. One of the indisputable advantages is the possibility of touch control, which facilitates the whole interaction. At the same time, thanks to these digital official boards, we can feel the touch of the future from the municipalities. One of the other benefits that this product provides is it's functionality during hottest days of summer and can stand the temperature of negative degrees of Celsium.
Modern cities will surely like the possibility o informing their citizens of new events that take place in nearest time. We are convinced that this product is right step to the future of administrative modernization.